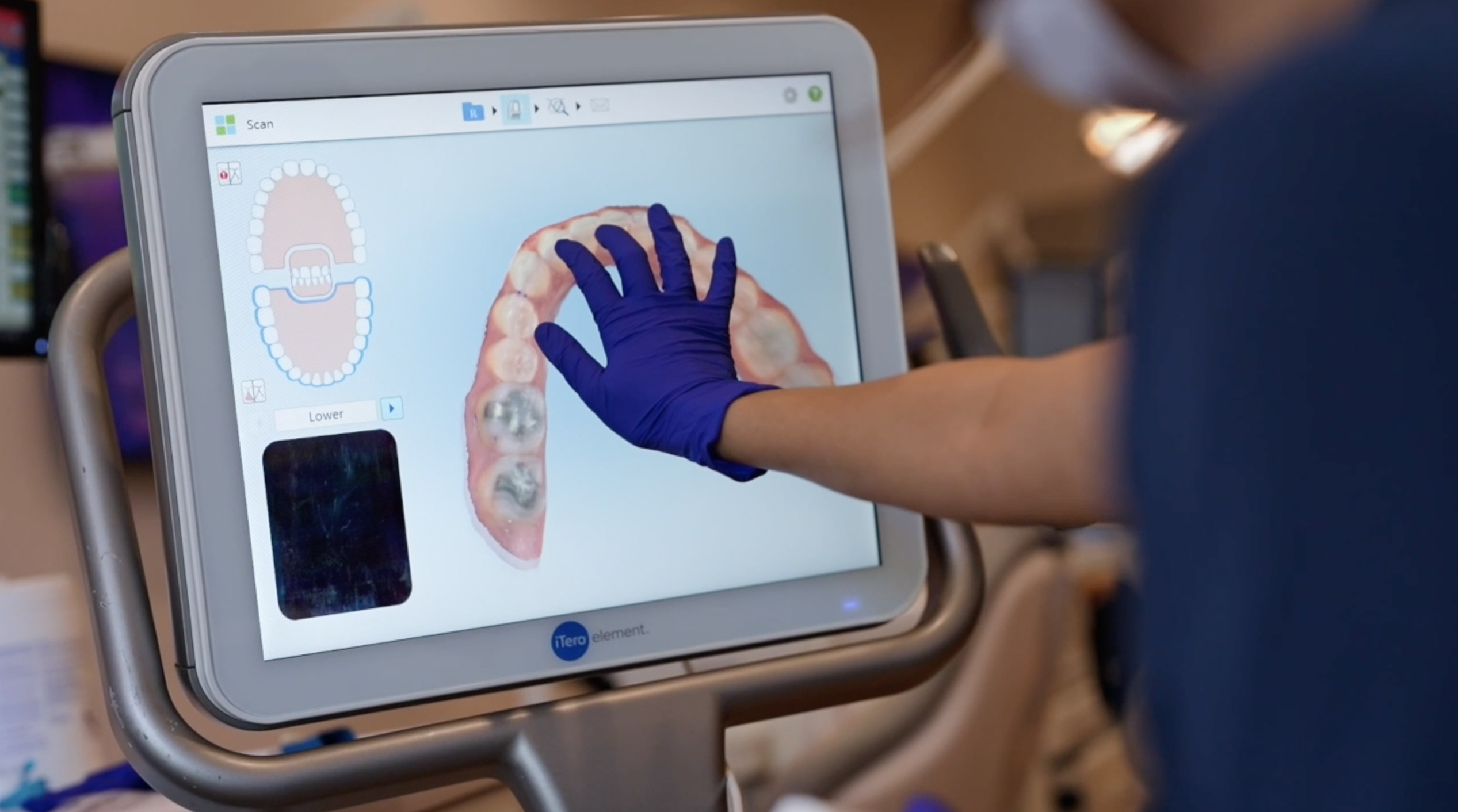 At Willow Orthodontics, our mission is to inspire happiness one smile at a time.
Our talented orthodontists in Atlanta are with patients from the start, with the very first consultation, to the end, with the final visit to see your new smile. It's important to feel comfortable with the people handling your care.
Our team has years of extensive experience and advanced education to provide you or your child with premier orthodontic care.
Orthodontics for every smile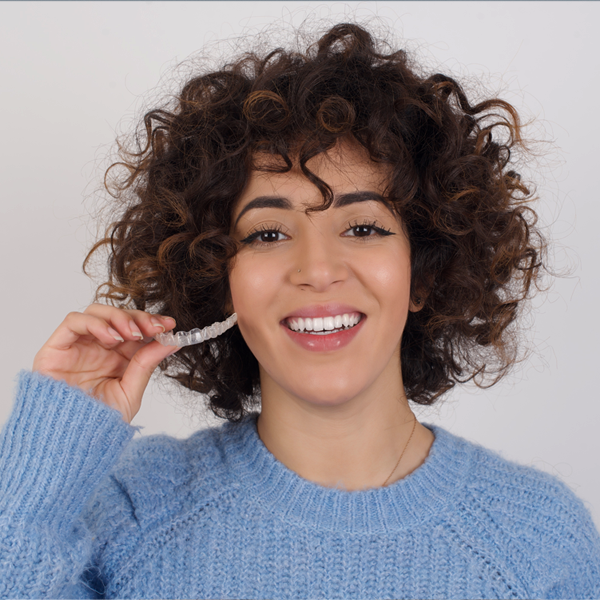 Invisalign
Invisalign treatment is a nearly invisible way to get your brightest smile, in the hands of experienced doctors, who prescribe each individual tooth movement.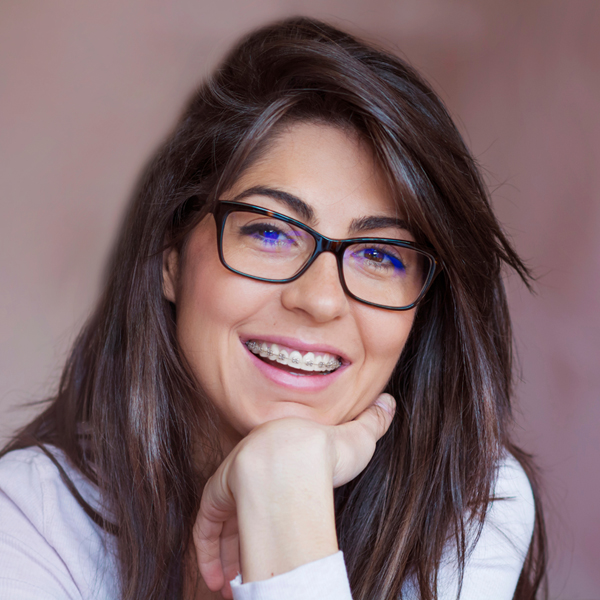 Braces
We leverage the latest technology and 3D imaging to customize your unique treatment and shorten your overall treatment time.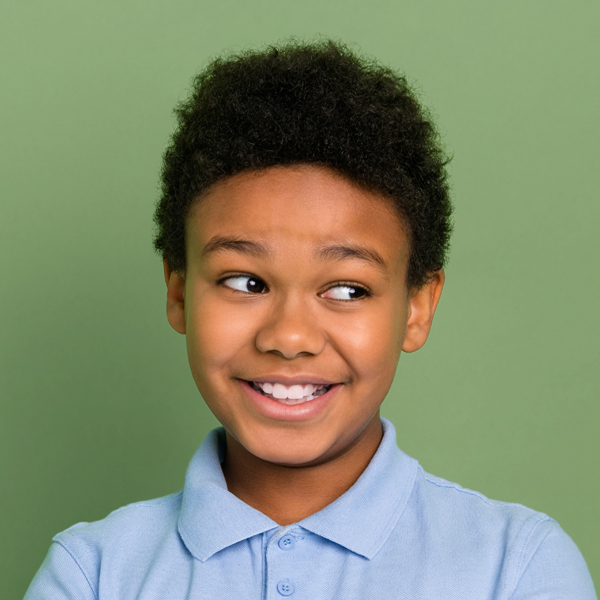 Kid's Orthodontics
Regular dental check-ups are important for kids as they help to ensure that their teeth and jaws are developing properly, and that any issues are caught and treated early. We offer free consultations to determine if your child needs orthodontic intervention.
The Willow Difference

Top 1% Invisalign Provider
As a Diamond Tier provider, we have access to emerging technology and advancements in Invisalign treatment, so we can provide patients with the most efficient and effective results.

Being a part of the top 1% of Invisalign providers is a testament to our dedication to providing our patients with the highest quality of care and the most advanced orthodontic treatments.

Braces for Every Style
We offer metal and ceramic braces. Our 3D imaging and advanced technology delivers a customized plan designed to shorten your overall treatment time and meet your specific needs.

Safety is our Highest Priority
Our team is dedicated to providing the highest quality of orthodontic care to our patients. We understand that every patient is unique, and we take the time to understand your individual needs and goals.

All Digital Technology
We leverage iTero digital scanners to send precise computer-generated models of your smile to start your Invisalign or braces treatment. No more messy or imprecise impressions!

It also allows for greater control and customization of jaw appliances and retainers, primarily used for early intervention in children's orthodontic cases.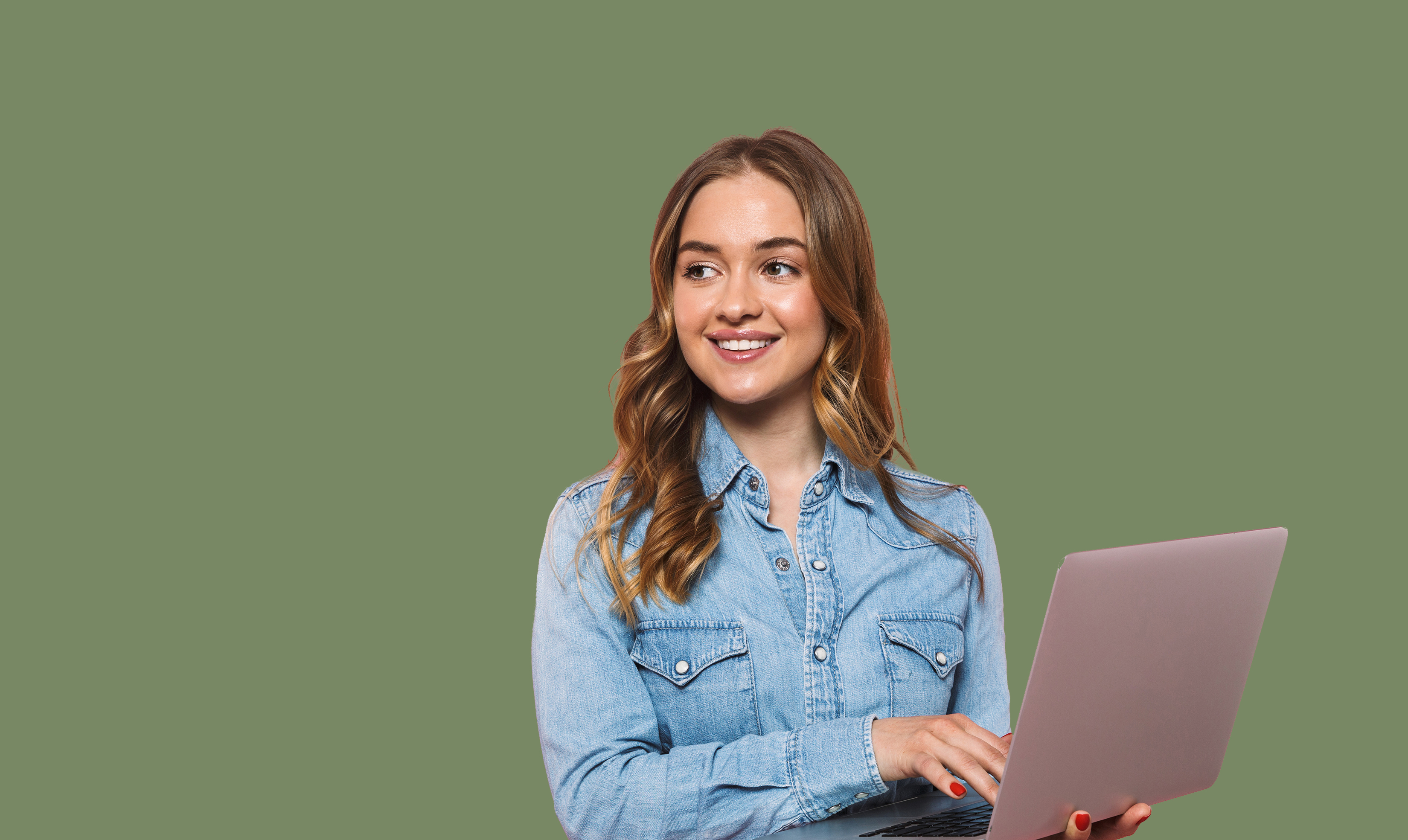 Get Started Today!
Call us to schedule your free consultation or book online 24/7!
(770) 863-8592
Schedule a Consultation
Your 5-Step Smile Journey
Schedule a Free Consultation
We can't wait to meet you!

Schedule a free consultation so we can get to know you and your family and provide a recommended treatment plan for your smile.

Choose Your Treatment Options
Let us help you select the treatment option to best fit your unique smile and style. We will complete a comprehensive exam to determine the treatment plan that best suits your needs.

Select a Flexible Payment Plan
We offer a variety of payment options for our patients, including interest-free payment plans and automatic monthly payments. We proudly accept most PPO insurance plans.

Start Your Smile Journey
Most treatment plans start with a free digital scan. No more gooey impressions! This is often the first step for our Invisalign and custom bracket patients.

Monitor Your Progress
Use the simple Dental Monitoring app to track and monitor the progress of your smile! A quick and easy weekly scan taken from the comfort of your home allows our team to ensure your treatment is progressing beautifully.

Meet Our Doctors
Dr. Brooke Mahdavi
Dr. Brooke Mahdavi has dedicated her career to helping her patients achieve beautiful, healthy smiles. She received her Certificate in Orthodontics here in Atlanta, GA. Prior to that, she earned her DMD from the Nova Southeastern University, College of Dental Medicine in Fort Lauderdale, FL, and a BA from the University of Florida in Gainesville, FL. Dr. Mahdavi is the recipient of the Professional Integrity & Academic Achievement Scholarship from her orthodontic residency, demonstrating her commitment to excellence in her field. 
Originally from Fort Myers, Florida, Dr. Mahdavi has found her home in Atlanta, where she feels extremely lucky to build relationships and journey with her patients on their transformative smile experience. Outside of her practice, she enjoys working out, going to music festivals, and traveling. Dr. Mahdavi enjoys spending time with her two beloved cats, Henri and Nora who she shares with her husband Dr. Ash Mahdavi who you may have also seen at Braces Braces. 
Dr. Mahdavi is committed to staying up to date with the latest advances in orthodontic treatment and techniques, and regularly attends continuing education courses and conferences. She works closely with her patients to develop individualized treatment plans that will achieve the best possible outcomes. Her expertise is not limited to the following: 
Invisalign and clear aligner therapy 
Child and adult braces 
Combined orthodontics and jaw surgery
Growth modifications 
Impacted canine recovery 
TAD placement 
Laser treatment 
Dr. Mahdavi is affiliated with the following organizations: 
American Dental Association 
Georgia Dental Association 
American Association of Orthodontists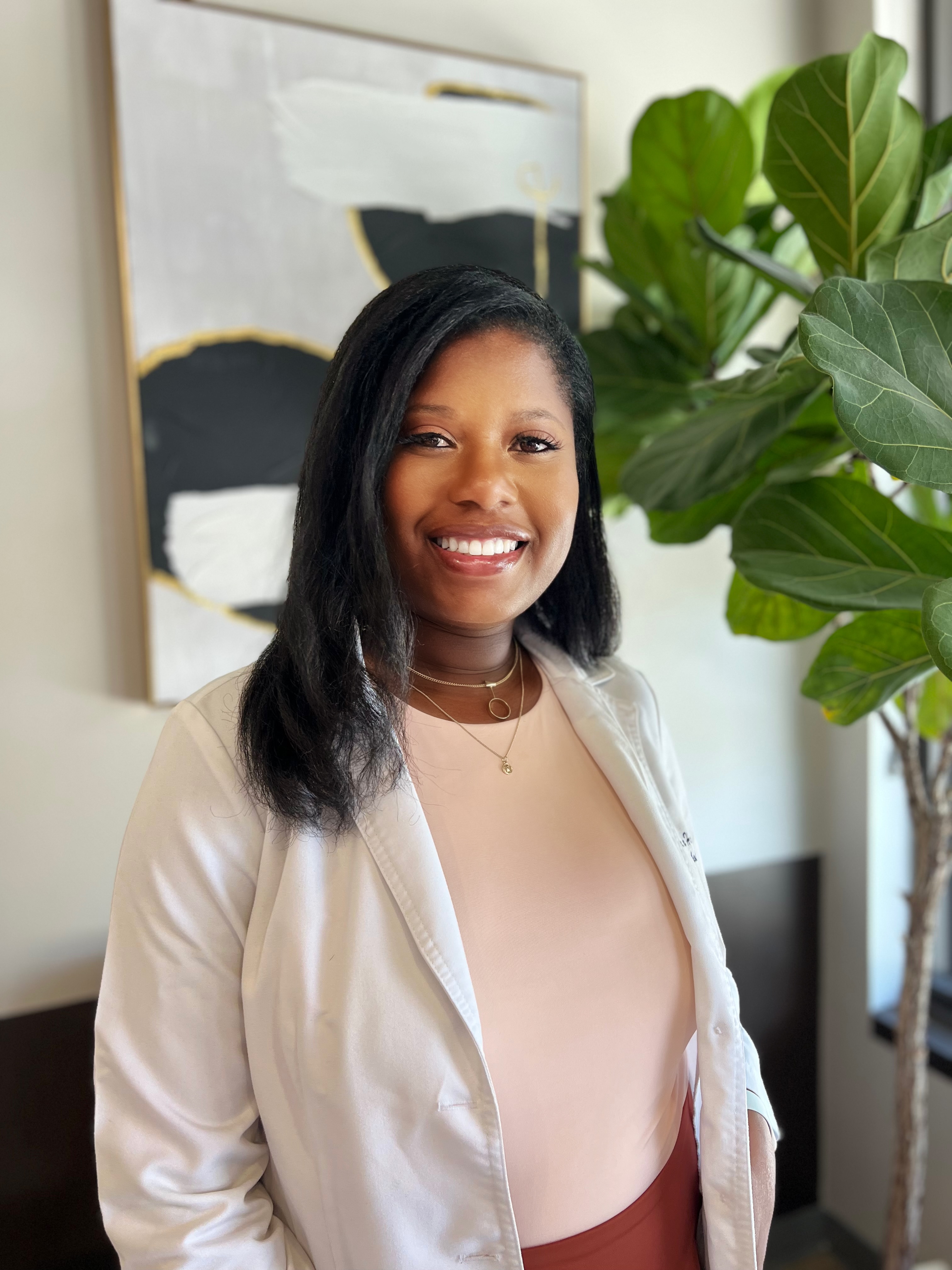 Dr. Kerisa Harriott
Dr. Kerisa Harriott is a Board-certified Orthodontist born and raised in Kingston, Jamaica. Dr. Harriott first became interested in orthodontics during her teenager years after having braces for 4 years. She was able to get a first-hand experience of the smile transformation that orthodontics offered. She was convinced to pursue dentistry from that point.
Thereafter, she went on to attend Randolph-Macon College in Virginia as a scholarship recipient where she graduated cum laude with a B.S. in Chemistry. She would go on to attend Rutgers School of Dental Medicine, obtaining a Doctor of Dental Medicine (DMD) degree also on a scholarship.
After dental school, Dr. Harriott completed a general practice residency (GPR) at Long Island Jewish Medical Center where she was awarded Resident of the year. She practiced briefly as a General Dentist before starting an orthodontic residency at Stony Brook University. Her training at Stony Brook University included a wide array of orthodontic techniques but not limited to:
Invisalign
Ceramic braces
Traditional braces
TAD placement
Propel for accelerated treatment
Growth modification
Inter-disciplinary treatment i.e. implant planning
Jaw surgery treatment
In recognition of her hard work and talent, she was given the Turner Fellowship award for academic excellence. Dr. Harriott has several years' experience treating children, adolescents, adults and special needs patients utilizing the techniques she developed during her training.
Dr. Harriott is a member of:
The American Association of Orthodontists (AAO)
The American Dental Association (ADA)
The American Board of Orthodontics (ABO)
The National Dental Association (NDA)
She loves orthodontics and takes a patient-centered, gentle and compassionate approach while keeping abreast with the latest advances in the field. She considers it a privilege to be able to change lives one smile at a time.
Dr. Harriott participates in several outreach initiatives both locally and overseas such as dental missions, scholarship fundraisers, health fairs, charity fashion shows, among other efforts. Dr. Harriott is an avid dancer, philanthropist and lover of life.
Dr. Harriott recently relocated from New York with her family to enjoy Georgia's beautiful weather. She is a new member of Mount Paran Church in Buckhead. On her off days, she enjoys spending time with her husband, Ebun and her two children Isaiah and Zuri. Dr. Harriott also enjoys cooking and exploring the city and trying out new cuisine.
Five (5) fun facts about Dr. Harriott:
Dr. Harriott loves to dance and was the co-founder and captain of her college dance team.
Dr. Harriott was a beauty queen and juggled her pageant responsibilities while in dental school.
Dr. Harriott enjoys long scenic drives. So, she's always down for a roadtrip!
Dr. H has an eclectic musical ear. Her favorite musicians are reggae sensation Chronixx and rock star Lenny Kravitz.
Dr. H is a big foodie and loves trying new cuisines. Her favorite all time dish is oxtail with rice & peas. Can you tell she's Jamaican?!
Dr. Christian Silva
Dr. Christian Silva DDS is a skilled orthodontist with over 18 years of experience in the field. Born and raised in Brazil, he embarked on his dental journey in 1999 when he enrolled in his first dental school, Orthodontics and Facial Orthopedics. Driven by a passion for Orthodontics and Facial Orthopedics, he completed his residency in 2002.
For the next 14 years, Dr. Silva established his dental practice in Manaus, the major city in the Amazon rainforest, where he served the local community with dedication and expertise. In 2016, he made a life-changing decision to relocate to the United States. To ensure a seamless transition to the American dental landscape, he pursued the Advanced Standing program at the University at Buffalo from 2017 to 2019.
Outside of his professional life, Dr. Christian Silva is a loving husband to Estela Goncalves and together they are blessed with an adorable and active daughter named Giulia. During their leisure time, the family enjoys hosting gatherings with friends, cooking and savoring typical Brazilian delicacies that evoke fond memories, and going on motorcycle rides.
Our Locations
Contact Us
Atlanta - Madison Yards
Willow Orthodontics
955 Memorial Drive SE # 530 Atlanta, GA 30316
(770) 863-8592
Hours
Click "Schedule a Consultation" to check availability.
Contact Us
Marietta - East Cobb
Willow Orthodontics
1111 Johnson Ferry Rd #100 Marietta, GA 30068
(770) 863-8592
Hours
Monday: 11am-6pm
Tuesday: 8am-3pm
Wednesday: 10am-6pm
Thursday: 8am-2pm